50th Anniversary of the Coastal and Ocean Engineering Laboratory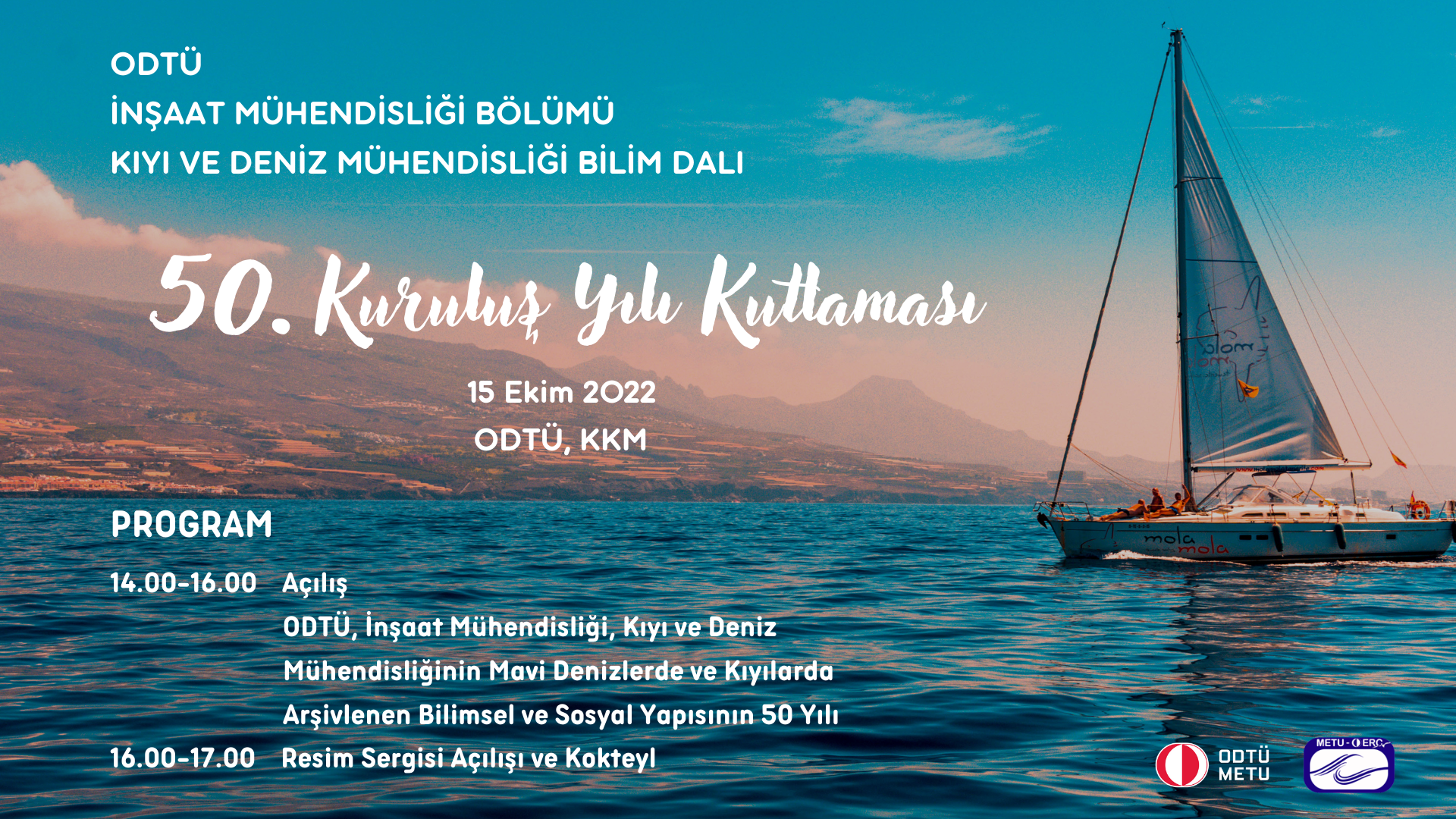 Recent Projects
EU-JRC/DG-ECHO/UNESCO-IOC. Strengthening the Resilience of Coastal Communities in the North East Atlantic, Mediterranean Region to the Impact of Tsunamis and Other Sea Level-Related Coastal Hazards, CoastWAVE (2021-2024)
TUBITAK-MINCIENCIAS. Coastal scenery as core element to calculate vulnerability and support normative regulation of the coastal zones of Colombia and Turkey (2022-2024).
TUBITAK-1001. Fault Based Probabilistic Tsunami Generation and Hazard Analysis for Aegean Coasts: Online Interactive Tsunami Information System (2021-2024).
TUBITAK-1001. Modeling the Effects of Different Units and Placement Methods on Wave Overtopping and Forces Acting on Crown-Walls of Rubble Mound Breakwaters (2022-2024).
TUBITAK-1001. Vulnerability of Coastal Cultural Heritage Areas to Sea Level Rise and Its Impacts (2022-2025).
---
Posted by METU-OERC on 26.07.2019 under